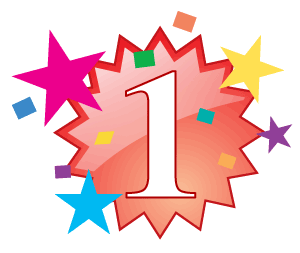 This blog just turned 1 year old today, how neat! In celebration of one year of blogging, here are 5 reasons why you should start a blog:
It helps you clarify your thoughts – Nothing makes something clearer in your own head than writing it down for others to read.
It is your public portfolio and resume – Move back through these posts and you will see my areas of expertise and what discipline I am working in at any given time.
It's a repository of useful links and resources – Want to store a link or a useful tidbit of information where you can easily find it again? Blog it.
It allows you to share your ideas and thoughts – Ask questions of your readers, share links to your most useful posts elsewhere. A blog isn't just about one-way communication.
It brings a worldwide audience to your doorstep – After the United States, my second greatest number of visitors are from India. It's always good to be reminded that while we live on a globe with a vast array of different cultures, we retain common interests across them.